April first is just around the corner, here's some quick and easy pranks to pull on the people you know. 10. Give them a 'toasty' shower.
9. Make them feel like chicken, literally.
8. Destroy there hopes by making brown-e's
7. Make their daily routine a struggle
6. Give their oreos a minty taste
5. Hog the single stall bathrooms
4. Brighten their day with a note
3. Scare them off their seat.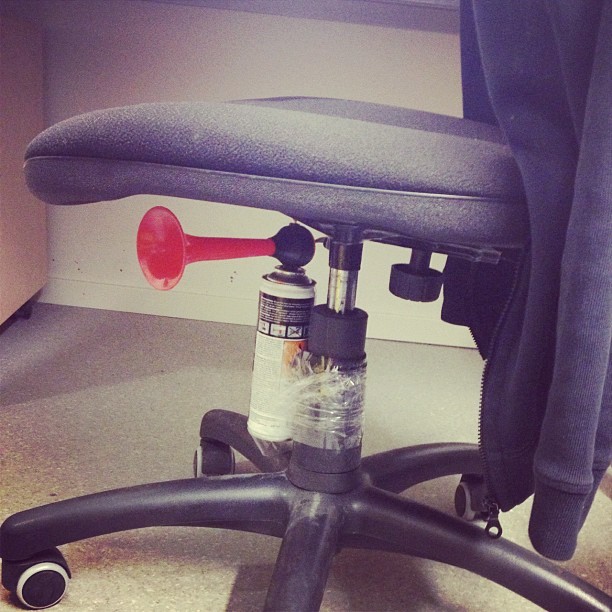 2. Ice cereal
1. This is NOT juice