The BBC following an incident with a producer suspended long time top gear presenter, Jeremy Clarkson. A statement from the BBC states, "Jeremy Clarkson has been suspended pending an investigation," they said. "No one else has been suspended. Top Gear will not be broadcast this Sunday."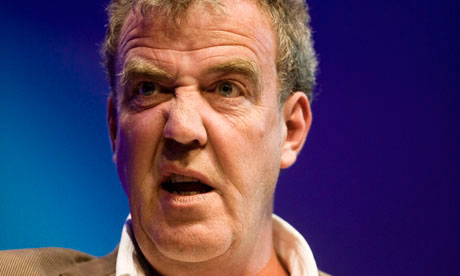 Although this news brings sadness to the shows many viewers, this is not the first time Clarkson has been in the middle of controversy.
Last May, on an episode of Top Gear, Clarkson asked for the forgiveness of the viewers after using a racial turn while recording the show. When reciting a nursery rhyme, Clarkson mumbled the n-word, but that section of the recording never aired.
Another incident in regards to Clarkson's suspension occurred during the Argentinian Top Gear special, where the producers and their film crew had to flee the country due to a license plate number. The number on the plate, H982 FKL, which was interpreted by many as a cruel joke, was referencing the Falklands War in 1982. (which can be seen in the photo below)


After fleeing the country, the Top Gear producer stated that the use of that plate number was purely coincidental.
But as for this Sunday's episode of Top Gear, it will not be aired, Jeremy Clarkson Suspended until further investigation.